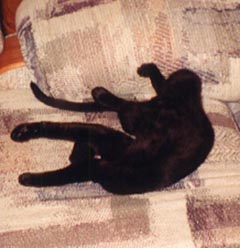 I love sleeping all stretched out and on my back. Unfortunately I don't get to sleep like this for very long because Mommy always comes up and tickles my belly.
This is the first time I was able to see baby Olivia. No one would let me get too close to her, but I did managed to sneak into her playpen while they were holding her.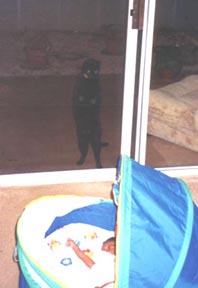 I sure hope Mommy and Daddy don't bring home a baby of their own because babies cry, smell funny and are stingy with their toys.